(left) Stephen Sellers, Managing Director of Clear Protection (right) Charlie Horner, Head of Fundraising and Communications at Kemp Hospice
'You are not forgotten' Kemp Hospice staff told
14 July 2020: Staff at Kemp Hospice in Kidderminster were delighted to receive a donation from Tenbury-based Clear Protection recently.
Stephen Sellers, Managing Director at Clear Protection, presented Charlie Horner, Kemp Hospice's Head of Fundraising and Communications with a donation of hand sanitisers and hand gels worth £800 and a cheque for £200.
Mr Horner said ' We'd like to thank Stephen and the team very much for their generous donation. Although lockdown measures are easing, Coronavirus remains a huge risk for our staff and patients. So we're grateful for their support in helping us keep everyone safe'
Mr Sellers said ' Now that there is some relaxation to the rules, the danger is that people will forget about the risks being faced by front line staff on a daily basis. By making this donation we wanted to send a clear message to the team at Kemp Hospice to say that 'you are not forgotten'
The adoption of our sanitising products also benefitted their expenses on restocking the gels and liquids for their sanitising stations. Switching over to our range of products has helped save the hospice around £3000 per year on the units and volume of sanitiser they go through.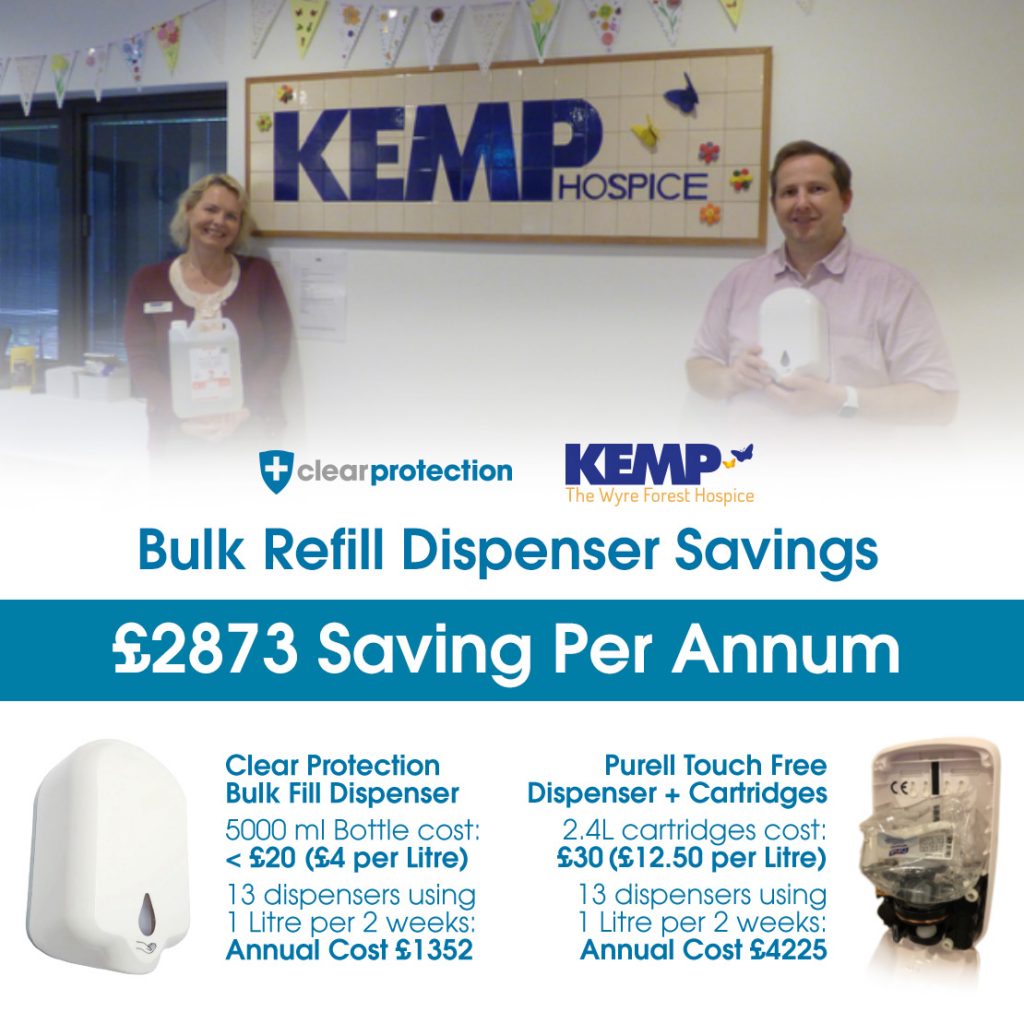 Clear Protection is a UK supplier and distributor of  hand sanitising gels, liquid and alcohol free foams, hand and sanitiser sanitisers and social distancing products. See our products in store and how we can help you stay safe.
This post was originally published on July 31 2020 and has been updated to include new and relevant data.