WHAT OUR CUSTOMERS ARE SAYING:

I absolutely love the products, bought predominantly for my parents. The labels are great, a good balance of clinical but also everyday friendly.

Thank you for the prompt and efficient delivery
Banner Base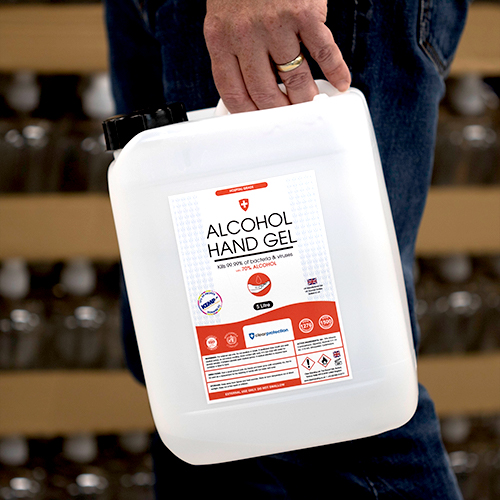 The alcohol in hand sanitisers may not have the 10–15 seconds exposure time required to denature proteins and lyse cells in too low quantities (0.3 ml) or concentrations (below 60%). In environments with high lipids or protein waste (such as food processing), the use of alcohol hand rubs alone may not be sufficient to ensure proper hand hygiene.

For health care settings like hospitals and clinics, optimum alcohol concentration to kill bacteria is 70% to 95%.

Alcohol rub sanitisers kill most bacteria, and fungi, and stop some viruses. Alcohol rub sanitisers containing at least 70% alcohol (mainly ethyl alcohol) kill 99.9% of the bacteria on hands 30 seconds after application and 99.99% to 99.999% in one minute.
Banner Base
STOCK AVAILABLE
FOR IMMEDIATE DISPATCH
UK Made
This mark is on products that are UK manufactured, bottled and sourced by Clear Protection.
A COMPLETE RANGE OF SANITISERS
Our range of sanitisers cover all aspects of hand sanitises to cover all your business and personal needs. Whether it is bringing your team back into the work environment or ensuring that your family are as safe as possible we have the right sanitiser for you. All our products are WHO Formula compliant and have been proved to kill 99.99% of bacteria and viruses. We supply both alcohol and alcohol free based products.
UK Business with physical UK stock
Fast Delivery
All Products can be RE FILLED
Ideal for Business or Personal Use
Made by UK Manufacturers
Bottled in the UK
UK Sourced Bottles