Banner Base
WHOLESALE & TRADE
ACCOUNTS AVAILABLE
Disposable Medical Face Masks & Sanitiser Wipes
Medical grade surgical face masks are becoming the standard product required to provide some protection against air borne infections. We have a huge stock available for immediate dispatch.
Read more about face masks here >
This respirator helps protect against certain particle contaminants but does not eliminate exposure or the risk of contracting any disease or infection. Misuse may result in sickness or death. For proper use, see instructions.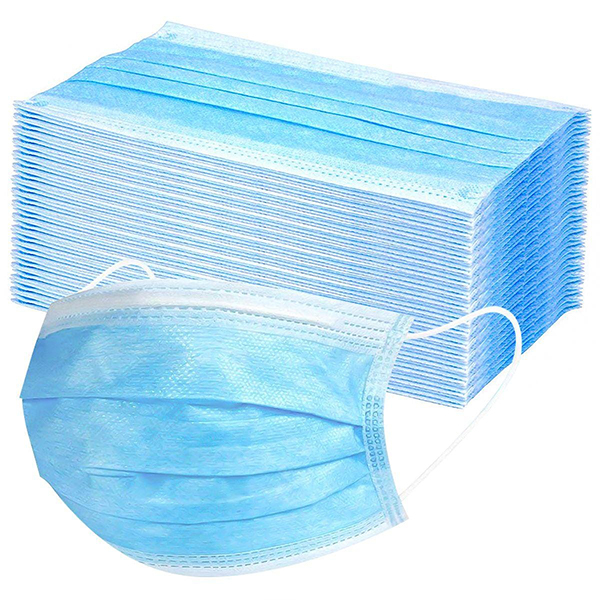 Configuration & Components: The mask is composed of the mask body, nose-clip and earloops. The mask body is made of spun-bonded non-woven fabric for the inner and outer layers, and melt-blown filter material for the middle layer.
Description: The Medical Face Mask is designed to help provide respiratory protection for the wearer. This product has a filter efficiency level of 98% or greater against particulate aerosols free from oil. It is fluid-resistant, disposable and may be worn in medical settings.
Intended Use: The face mask is intended to limit the transmission of infective agents from staff to patients during surgical procedures and other medical settings with similar requirements, and reduce with an appropriate microbial barrier, the emission of infective agents from the nose and mouth of an asymptomatic carrier or a patient with clinical symptoms.
Contradictions: Not for use with beards or other facial hair that prevents direct contact between the face and the sealing surface of the respirator.
Important: Before use, the wearer must read and understand these user instructions.
Use Instructions:
Before use for respiratory protection, a written respiratory program must be implemented meeting all requirements of medical evaluation, training and fit testing.
A respirator may be used until damaged, breathing becomes difficult, or contamination with blood or bodily fluids. Otherwise, it may be stored and reused according to the facilities infection control policy.
Filtering facepieces are to be inspected prior to each use to assure there are no holes in the breathing zone other than the punctures around the staples and no damage has occurred. Enlarged holes resulting from ripped or torn filter material around staple punctures are considered damage. Immediately replace respirator if damaged. Staple perforations do not affect NIOSH approval.
Discard after every use when used for surgical procedures.
Support Kemp Hospice
Purchase of these products will help to support Kemp Hospice. Clear Protection is donating 10% of all profits to the hospice based in the heart of the Wyre Forest, KEMP Hospice provides a wide range of services, free of charge, to the people of Wyre Forest. We support individuals, families and carers experiencing life limiting conditions and through bereavement.
Life limiting conditions include heart disease, lung disease, kidney or liver failure, cancer, Motor Neurone Disease and, often, a combination of conditions which are limiting life expectancy.