Banner Base
WHOLESALE & TRADE
ACCOUNTS AVAILABLE
Alcohol & Alcohol Free Sanitiser Wipes
Our Alcohol Hand Sanitiser wipes are some of the most effective available on the market and strike a balance between cost and quality. Adhering to the WHO directives this range of wipes are effective against 99.99% of bacteria & Viruses.
They are strong, tear resistant and can be used in any environment from schools to medical facilities. Each wipe is 1.4cm x 20cm giving a good coverage to easily wipe down work stations, tables and doors.
We have written an article about sanitiser wipes: what you need to know
Delivery: Our products are dispatched from our UK base using a DPD tracked service. please note that the delivery charges are based on product weight which starts at a minimum of 1kg. We recommend you purchase more than one item at a time or a selection of items which will give you the most cost effective delivery charges. If you are unsure please contact the team and we will be happy to help you.
Labelling Options: Bespoke Label options available – have your company branding on your products or use our standard labels. Design service available, please contact the team for more information.
Support Kemp Hospice
Purchase of these products will help to support Kemp Hospice. Clear Protection is donating 10% of all profits to the hospice based in the heart of the Wyre Forest, KEMP Hospice provides a wide range of services, free of charge, to the people of Wyre Forest. We support individuals, families and carers experiencing life limiting conditions and through bereavement.
Life limiting conditions include heart disease, lung disease, kidney or liver failure, cancer, Motor Neurone Disease and, often, a combination of conditions which are limiting life expectancy.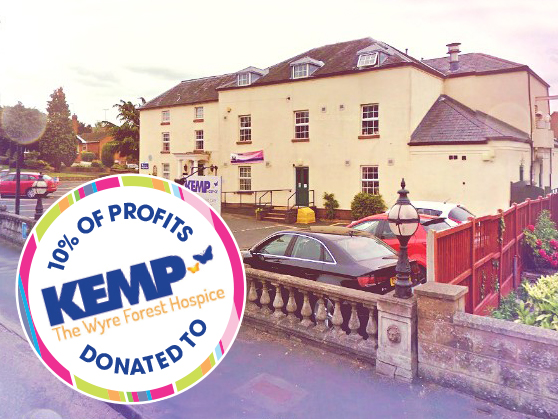 DIRECTIONS:
Non-woven wipes impregnated with 80% denatured alcohol solution to provide a cleaning wipe suitable for disinfection. These wipes can be used on all hard surfaces (except Clear Plastic) where rapid sanitising is required. The wipes contain an optimal amount of alcohol for cleaning tasks.
Pre-Saturated wipes replace dispensing bottles and glass containers thereby minimizing exposure. They resist tears and hold their strength when wet, are non-abrasive and quick drying.
STORAGE: Keep away from flames and heat sources. Store at room temperature out of direct sunlight. Keep out of the reach of children.
WARNINGS: Vapours may cause drowsiness and dizziness. Keep away from sources of ignition. Keep container tightly closed. Use biocides safely and sustainably. It is illegal to use this product for uses or in a manner other than prescribed by this label. Dispose of contents/container in accordance with local regulations.
Poisons Information: For information or to report a poisoning incident contact The National Information Centre (018092166).
INGREDIENTS: Denatured Alcohol 80%, Glycerine, Hydrogen Peroxide Solution. This Product is a Blend.
Signal word (CLP): Warning Hazard statements (CLP): H226 – _H_226_EU.
Precautionary statements (CLP): P102 – _P_102_EU. / P210 – _P_210_2_EU. / P233 – _P_233_EU. / P240 – _P_240_2_EU. / P241 – _P_241_2_EU. / P280 – _P_280_2_EU. / P303+P361+P353 – _P_303-361-353_3_EU