Banner Base
ALCOHOL FREE
PROVEN TO EFFECTIVELY KILL COVID-19
Banner Base
UK Made Products
UK Sanitiser In Stock
UK Company

Alcohol FREE – Foam Hand Sanitiser
Triclosan & Alcohol Free
Our UK- manufactured antibacterial alcohol free sanitiser foam kills 99.99% of bacteria and viruses. The air-dry foaming formulation quickly coats the surfaces of the hands leaving no trace of sticky residues or strong perfumes
It is designed to be gentle on the skin, which is especially important for those with sensitive skin which tends to dry out more easily with frequent washing.
Our alcohol free hand foam is an ideal product for use in educational environments such as schools and nurseries and any other locations where sanitising products containing alcohol are not suitable.
Read More About Alcohol Free Hand Sanitisers Here
Delivery: Our products are dispatched from our UK base using a DPD tracked service. please note that the delivery charges are based on product weight which starts at a minimum of 1kg. We recommend you purchase more than one item at a time or a selection of items which will give you the most cost effective delivery charges. If you are unsure please contact the team and we will be happy to help you.
Labelling Options: Bespoke Label options available – have your company branding on your products or use our standard labels. Design service available, please contact the team for more information.
Support Kemp Hospice
Purchase of these products will help to support Kemp Hospice. Clear Protection is donating 10% of all profits to the hospice based in the heart of the Wyre Forest, KEMP Hospice provides a wide range of services, free of charge, to the people of Wyre Forest. We support individuals, families and carers experiencing life limiting conditions and through bereavement.
Life limiting conditions include heart disease, lung disease, kidney or liver failure, cancer, Motor Neurone Disease and, often, a combination of conditions which are limiting life expectancy.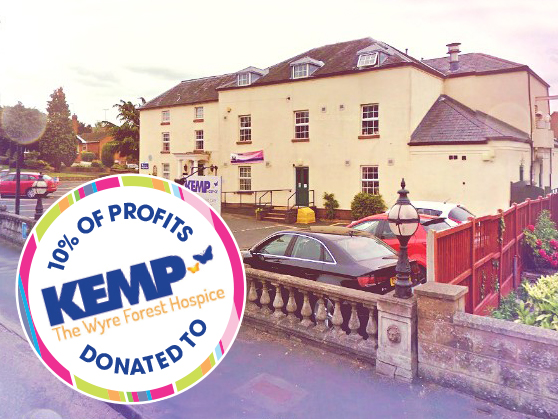 DIRECTIONS: Apply a sufficient amount of product to the palm of the hand, rub foam over hands and between fingers until completely absorbed. Allows your hands to air dry before handling food. Intended for regular use.
STORAGE: Keep away from flames and heat sources. Store at room temperature out of direct sunlight. Keep out of the reach of children.
WARNINGS: For external use only. Do not swallow or inhale. If swallowed rinse mouth and seek medical advice, do not induce vomiting. Avoid contact with eyes, if in eye rinse with water for several minutes. If irritation persists seek medical advice. If medical attention is required have container or label to hand.
INGREDIENTS: Lauryl Betaine 1-5%, Tetrasodium Etidronate <1%, Citric Acid <1%, Didecyl Dimethylammonium Chloride <1%, Benzalkonium Chloride <1%, pH 2.5 – 3.5